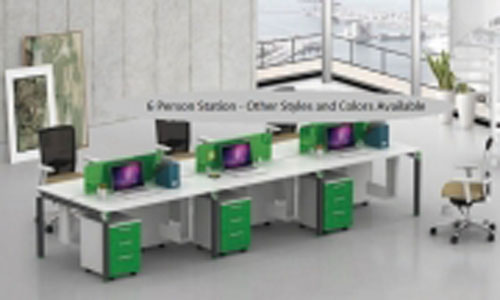 Modern Workstations
Our Price: Depends on layout
Size: Various Sizes Available
Color: Several Colors Available
Includes: Legs, Worksurfaces, Dividers
Finish: Laminate
Quantity: Call
Condition: New
New open floor desking. Call for more details regarding add-ons and pricing.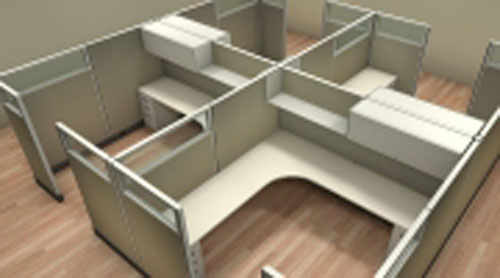 New Tall Friant Cubicles with Power
List Price: $4,850 ea Cubicle Our Price: $2,500 ea Cubicle
Size: 7′ x 7′ shown
Brand: Friant
Color: Choice of colors
Includes: 2 peds, 2 overheads, 3 receptacles per cubicle
Finish: Choice of colors
Quantity: Call
Condition: New
Nice large brand new Friant 7′ x 7′ cubicles. Fully loaded with Glass panels. 3 separate receptacles per station. The above price is for the quad layout pictured. Price will vary depending on the layout. Match to Herman Miller AO2 systems.
IF WE DON'T HAVE IT WE'LL FIND IT!
Give Us a Call at (714) 542-1422
Send Us a Message
CUSTOMER
REVIEWS
These guys new AWESOME!!! Great prices, good solid furniture, friendly service. I can always count on them when needed.
Mario M.
Via

American Office Furniture is the best! I have been using their furniture in multiple offices that I have worked in and as soon as I opened my own office and needed a few pieces, I knew where to go! My delivery was fast and easy. The gentlemen that dropped off my furniture pieces was courteous and super helpful too. Definitely will be placing an order for a few more items asap. Thanks American Office Furniture. From one small business owner to another, I appreciate your professional courtesy!
Momen Tax Services
Via

I purchased used Herman Miller office chairs and slide-out, adjustable keyboard trays for our cubicles at American Office Furniture. All of the pieces were in excellent condition and very reasonably priced. Mark, Sandy, and their team were easy to work with and very helpful. Having visited their showroom and warehouse in Santa Ana, I believe that they can offer a great value to anyone looking to furnish their offices.
Mark T
Via